The tiny, colorful bricks blocks encourage a child's thinking power and let them be more creative. At a young age, these building blocks keep children engaged in creating buildings, towns, space stations, and much more, according to the imagination power of children. All these activities are essential for kids, which will help them to think effectively, skillfully, and also it is a part of fun among the children. All of these qualities have made Lego an "icon in the toy world."
The primary purpose of the company was to build wooden toys, stepladders, and ironing boards. After two years, the company took the name of Lego. Lego came from the Danish word "Leg Godt," which means "play well."
The company grew at a breakneck pace during the next few years. Lego had grown from a handful of employees in the early years, but in 1948 the company increased its number of employees up to 50 people. As time passed, Lego improved the quality of products, and new products were introduced in the market, such as Lego duck, a plastic ball for babies, a Numskull on the goat, some wooden blocks, and much more.
In 1947 the company made new additions and transformed the company to make world-famous household items. Later in the same year, the company bought a machine known as a "plastic molding machine," which could mass-produce plastic toys. Lego introduced 200 different kinds of toys while using this machine.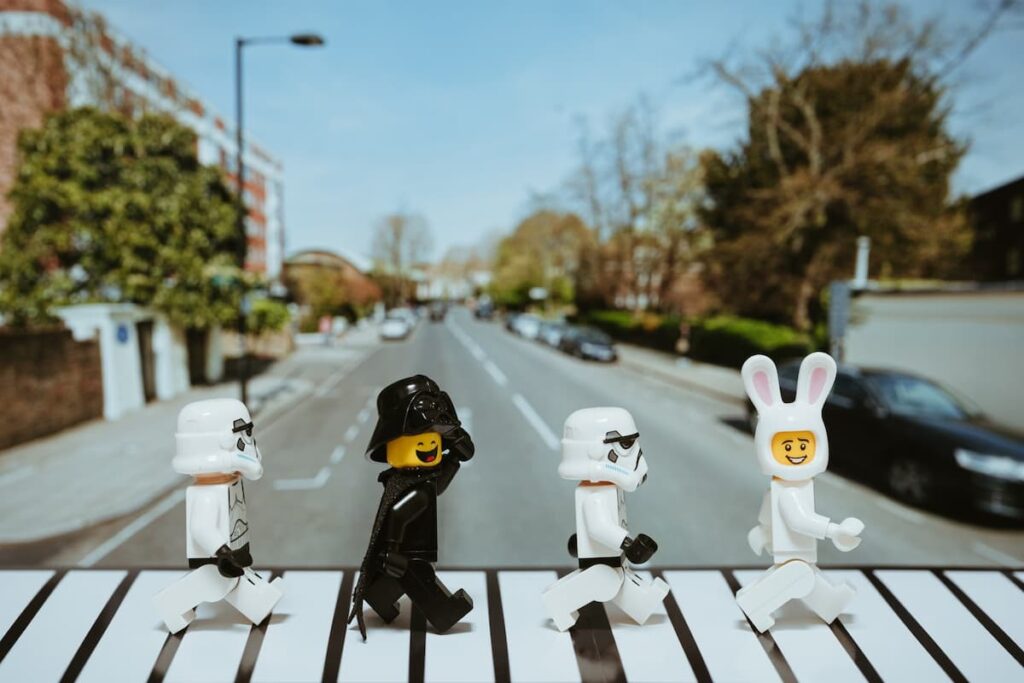 Lego as a Global Empire
A clever man having full skill imagination spent days and weeks in different nurseries to understand children's thinking thoughts and psychology. Ole Kirk Christiansen brought new revolutions to his company. The company owns a long journey of 90 years, from a small workshop to modern, global enterprises, known as one of the world's most giant toys for kids.
Lego has produced quality products since the creation of the company. In the mid of 1960s, Lego reached international markets. Lego started its sales with different countries all over the globe.
Interesting Facts about Lego
Following are some facts about Lego:
Lego – to put together
The world Lego came into the being when the company's founder, Ole Kirk Christiansen, used two Danish words, "LEG GODT," which means "play well." He combined these two words, and the name Lego was introduced. Surprisingly the word Lego in Latin means "to put together," which is quite interesting.
Lego Production Capability
As Lego is one of the leading manufacturing companies of toys, it almost produces 20 billion elements (bricks) per year, equivalent to 2 million parts an hour or 35,000 a minute. Since 1949, over 440 billion LEGO elements have been produced. All of these elements are made in the Lego factory located in Billund.
Tire Production
Lego Group is also famous for its tire production, as they have produced over 306 million tires a year and are known as the world's largest tires manufacturer.
Combination of Lego Bricks
Several structures and buildings can be created by using Lego Bricks. A researcher of mathematics concluded that there are more than 915 million ways to combine six LEGO bricks.
World's most significant population of Minifigure
When the Minifigure initially launched, it was agreed that it would have only had yellow color on its face, with joyful and neutral facial features. The Minifigure is available in many shapes, including Santa Claus, Spiderman, and even Steven Spielberg. There are almost 4 billion Minifigures produced, making it the world's most significant population of Minifigures.
Elements in Lego
Lego Group produces a wide range of products. There are more than 2,350 different elements in the Lego range, having 52 different types of Lego colors. Every component might be sold in a wide range of tones and enhancements.
Play LEGO, and grow your mind!