The Timeline of the 1980s highlighted the significant developments in the history of financial regulation against the United States and around the world. During the 1980s, conservative politics and Reaganomics held sway as new computer technologies emerged, the Berlin Wall crumbled, MTV reshaped the pop culture and some blockbuster movies.
Events of the 80's
The first year of the decade was notable for political drama, cable T.V., and games that we couldn't get enough of. Arcades were packed with people playing Pac-Man, a new video game. Some of those early gamers may have also been tinkering with a brightly colored Rubik's Cube.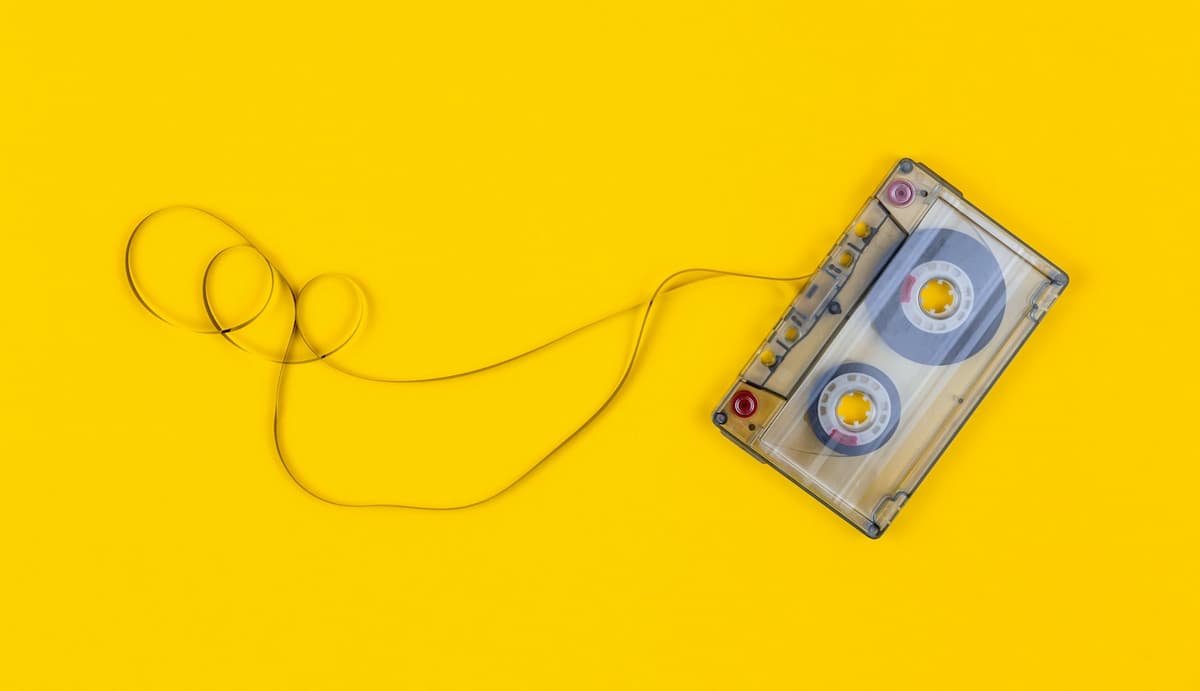 Ern Rubik's "Magic Cube" was unveiled at the London Toy Fair in January. After 40 years, the Rubik's Cube is widely regarded as the best-selling toy of all time.
An ill-fated military operation to rescue the 52 American hostages was held in Tehran and ended on April 24. In this operation, eight U.S. servicemen were killed and no hostages rescued.
On May 22, Mount St. Helens, a volcanic peak in southwestern Washington, explodes, killing 57 people and destroying 210 square miles of wilderness.
On May 22, the classic and enormously popular Pac-Man video game was released in Japan, and by October of that year, it was released in the United States. Pac-Man, the yellow, pie-shaped character who travels around a maze trying to eat dots while avoiding four hunting ghosts, quickly became a 1980s icon.
Ted Turner is a television and media magnate. On June 1, CNN was established by Ted Turner, the first 24-hour cable news network.
June 9 was the lucky day for Richard Pryor to be alive after setting himself on fire.
On November 21, 350 million people worldwide tune in to the most popular prime time drama "Dallas" to find out who shot J.R.
On December 8, a deranged gunman assassinates singer John Lennon in front of his New York City apartment.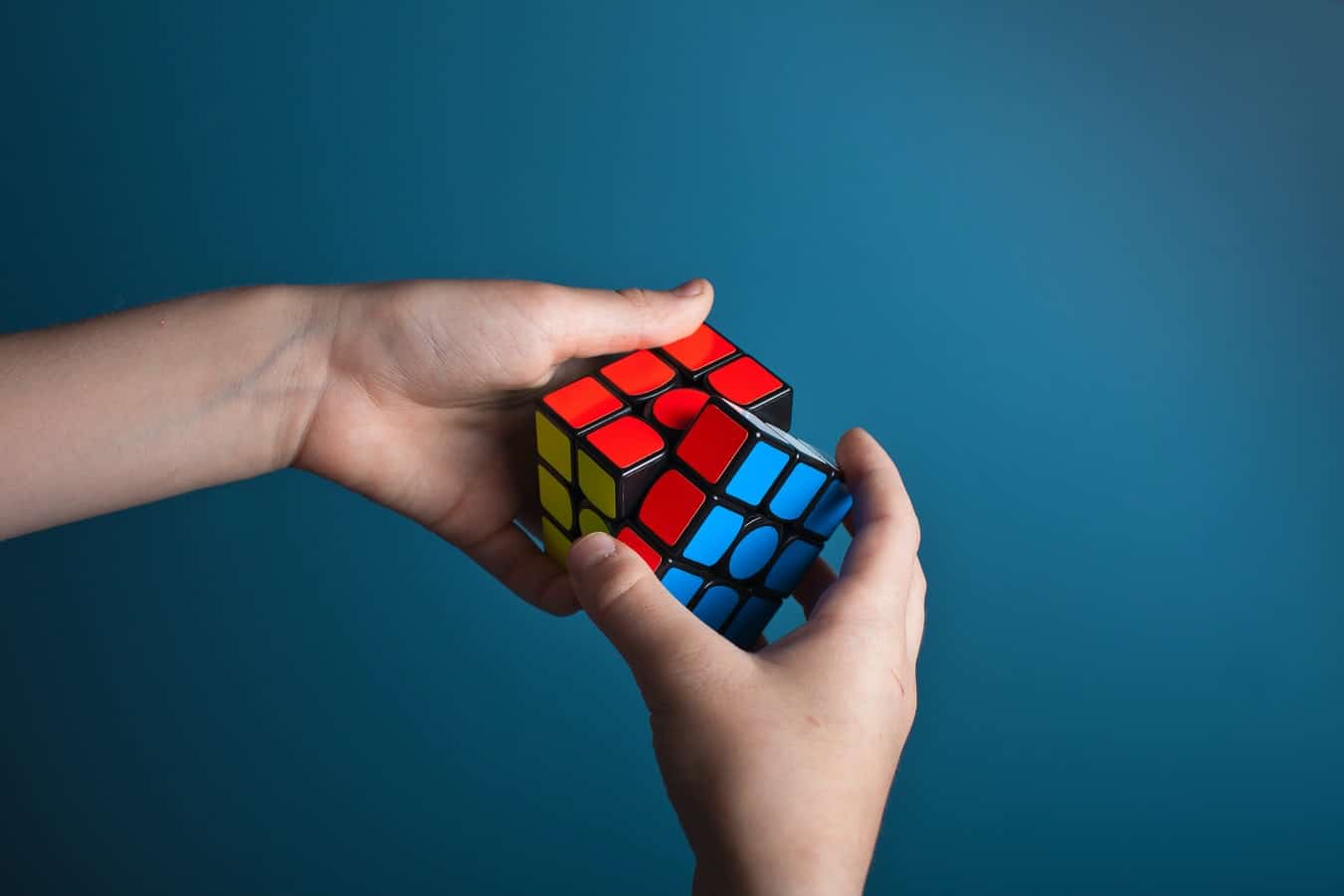 Events in 1981
Homes and offices were starting to adapt to new technologies by 1981. If you had cable T.V., you were probably watching MTV after it debuted in August. At work, typewriters gave way to something called an IBM personal computer.
Dynasty is an American prime time television soap opera that premiered on ABC on January 12.
President Ronald Reagan was shot in the chest outside a Washington, D.C. hotel on March 30, by a deranged drifter named John Hinckley Jr.\
Columbia, the first reusable human-crewed spacecraft to travel into space, was launched on April 12 from Cape Canaveral, Florida.
Mehmet Ali Agca shot and wounded Pope John Paul II while entering St. Peter's Square in Vatican City on May 13.
Nearly one billion television viewers from 74 countries tune-in, to watch Prince Charles and Lady Diana's marriage.
The first American "test-tube baby," a child born due to in-vitro fertilization, is born in Norfolk, Virginia, on December 28. Births like Elizabeth Jordan Carr's were considered a miracle at the time, but they are now standard.
On July 27, Microsoft paid $25,000 to SCP (Seattle Computer Products) to license the operating system 86-DOS.
The IBM Personal Computer (model 5150, known as the IBM PC) is published in the IBM PC model line.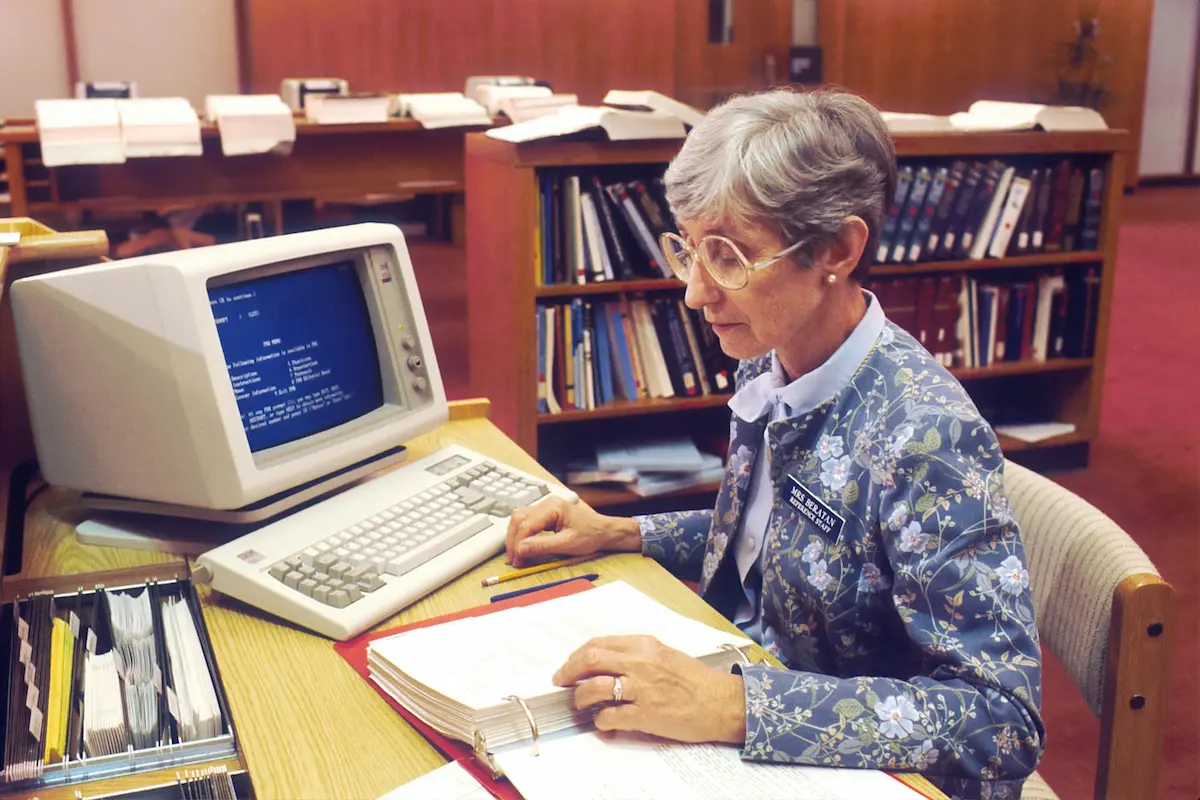 Events in 1982
The big news in 1982 was the news, when USA Today made headlines as the first nationwide newspaper, with its colorful graphics and short articles.
Argentina invades the Falkland Islands, a British colony since 1892 and British possession since 1833, on April 2, 1982.
"E.T. the Extra-Terrestrial" movie was released on June 11.
Fonda expanded her reach into the home-video market on April 24, 1982, with the release of Workout, the first of her many bestselling aerobics tapes.
On November 13, the Vietnam Veterans Memorial is a United States national memorial in Washington, D.C. that honors service members of the United States armed forces who fought in the Vietnam War.
Events in 1983
The year that saw the birth of the Internet and volcanic eruptions and aircraft tragedies, as well as the first woman in space and the Cabbage Patch Kids holiday season craze.
M*A*S*H bows out after 11 seasons on February 28, 1983, with 77 percent of the television viewing audience watching a special two-and-a-half-hour episode. It was the highest percentage of people who had ever watched a single T.V. show at the time.
President Ronald Reagan announces (known as star war speech) plans to develop an anti-missile capability to counter the threat posed by Soviet ballistic missiles, as well as to render nuclear weapons "impotent and obsolete."
A car bomb explosion on April 18 in Beirut, Lebanon, destroyed the U.S. embassy, killing 63 people, including the suicide bomber and 17 Americans.
The space shuttle Challenger was launched into space on June 18, 1983. Dr. Sally K. Ride, onboard the shuttle as a mission specialist, becomes the first American woman to travel into space.
Michael Jackson's 1983 music video was directed by John Landis and written by Landis and Jackson. For Michael Jackson's song "Thriller."
Events in 1984
Michael Jackson's moonwalking, the assassination of India's prime minister, and The Olympics in Sarajevo were commemorated in 1984.
Steve Jobs introduced the first Macintosh on January 24, 1984, and it was the first commercially successful personal computer to feature a graphical user interface.
On September 20, 1984, The Cosby Show premiered on NBC television. The show, which starred Bill Cosby and Phylicia Rashad, was the highest-rated show in television history. It remained the number one show on television for a full five years.
The Bhopal disaster occurred in 1984 due to a chemical leak in the city of Bhopal, Madhya Pradesh, India. It was known as the "worst industrial accident in history" at the time.
Indira Gandhi, India's Prime Minister, was assassinated on October 31, 1984, by her Sikh bodyguards. The assassination sparked four days of rioting that resulted in the deaths of over 8,000 Indian Sikhs in retaliatory attacks.
In 1984, Desmond Tutu won the Nobel Peace Prize for his efforts to resolve and end apartheid. Desmond Tutu is a well-known South African human rights activist.
Bernhard Goetz, the white man, shot four young Black men in New York City.
Events in 1985
Apple was founded by Steve Jobs to produce high-quality computers. However, Jobs was fired from his company only nine years after it was founded.
The Iran-Contra Affair was a 1985 U.S. political scandal. The National Security Council (NSC) became connected in secret weapons transactions and other activities banned by the United States Congress or breached the government's stated public policy.
On September 3, 1985, the Titanic was discovered due to a secret United States Navy investigation of two wrecked nuclear submarines.
On May 16, 1985, three British Antarctic Survey scientists discovered abnormally low levels of ozone over the South Pole.
Glasnost and Perestroika were the significant reforms implemented by newly appointed Soviet leader Mikhail Gorbachev in 1985.
Events in 1986
Christa McAuliffe is on her way to becoming the first ordinary U.S. civilian to travel into space when the space shuttle Challenger lifts off from Cape Canaveral, Florida, on January 28, 1986. The Challenger space shuttle explodes in midair after only 73 seconds.
The International Space Station Mir became a legend in its own time, reflecting both Russia's past space achievements and her future as a space leader.
The world's worst nuclear power plant accident occurs on April 26, 1986, at the Chernobyl nuclear power station in the Soviet Union.
Platoon, an American war film written and directed by Oliver Stone released in 1986 and was regarded by many viewers as one of the best films about the Vietnam War.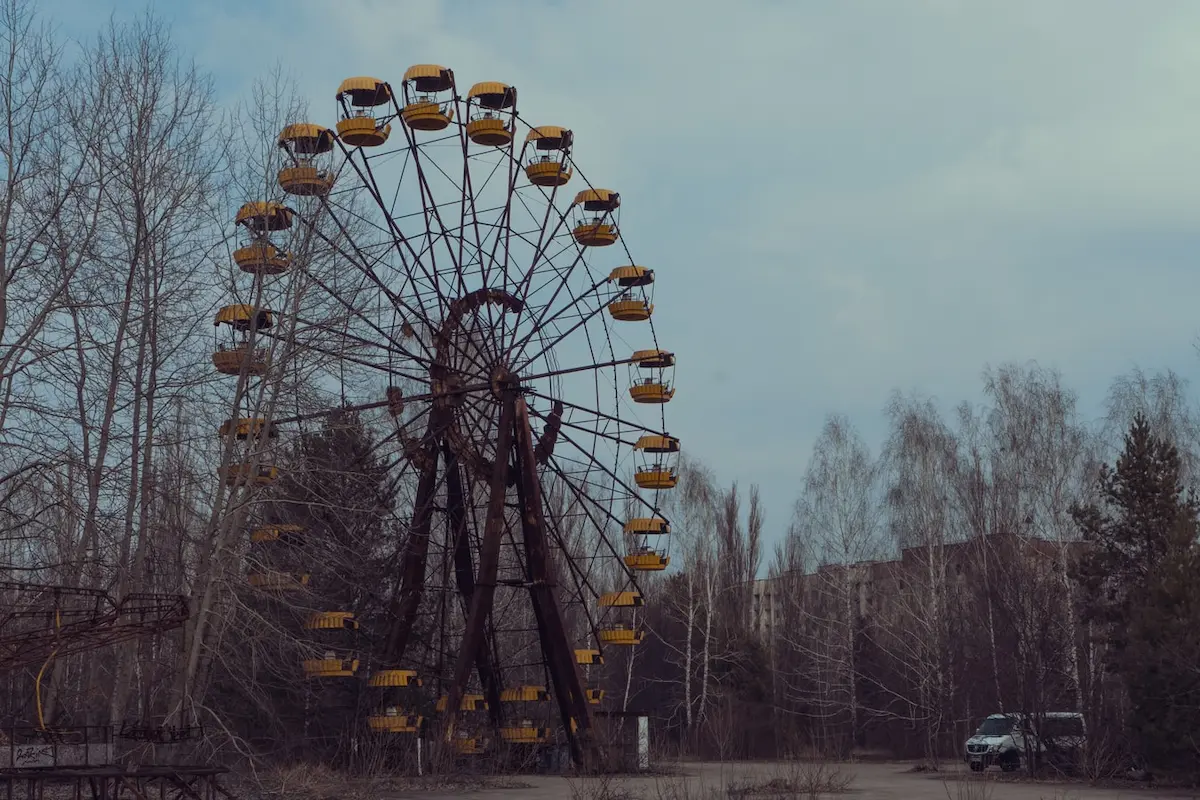 Events in 1987
Both countries (U.S. and Canada) signed the Canada-United States Free Trade Agreement in 1987 (CUSFTA). The negotiations for a free trade agreement with the United States began in 1986.
The 1987 stock market crash was a rapid and extreme drop in U.S. stock prices over a few days in late October 1987. While the crash began in the United States, it impacted every primary stock market around the world.
Mathias Rust, a German aviator, is best known for his flight on May 28, 1987. That flight was ended with a landing near Red Square in Moscow.
President Ronald Reagan visits West Berlin and challenges Soviet leader Mikhail Gorbachev to "tear down this wall," referring to the Berlin Wall, which had divided the city since 1961.
Events in 1988
On February 20, Soviet troops begin their withdrawal from Afghanistan more than eight years after intervening to support the pro-communist government. The event marked the beginning of the end of the Soviet occupation of Afghanistan.
George Herbert Walker Bush entered the presidency as one of the most qualified candidates ever.
Pan Am Flight 103 from London to New York crashes in midair over Lockerbie, Scotland, killing all 243 passengers and 16 crew members onboard and 11 Lockerbie residents on the ground on December 21, 1988.
Ben & Jerry's, is a United States-based company that manufactures frozen yogurt, ice cream, and sorbet. President Reagan named this company Small Business Persons of the Year.
Events in 1989
The Exxon Valdez oil spill was a manufactured disaster that occurred on March 24, 1989. The Exxon Valdez, an oil tanker owned by Exxon Shipping Company, spilled 11 million gallons of crude oil into Alaska's Prince William Sound.
The Tiananmen Square protests were student-led demonstrations in China that called for democracy, free press, and free speech. On June 4 and 5, 1989, the Chinese government ended them in a bloody crackdown known as the Tiananmen Square Massacre.
Frederik Willem de Klerk, a politician who served as President of South Africa from 1989 to 1994, ending the country's apartheid system and negotiating a transition to majority rule.
Nintendo manufactured the first 8-bit handheld game console, known as The Game Boy.