Borneo National Park:
Borneo is the third-largest island in the world, with an area of 287,000 square miles. It is divided into four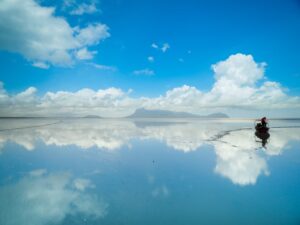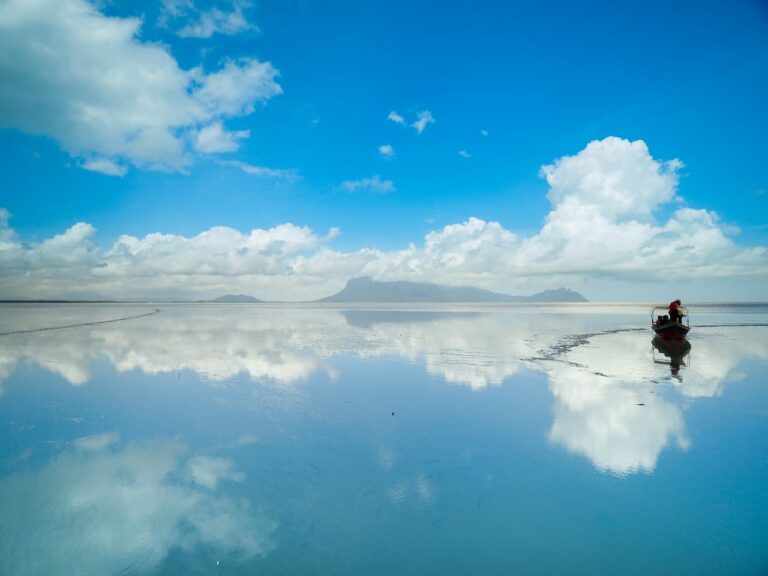 political regions, with dense areas of rainforest.  
Borneo comprises a variety of native tribes, each distinguishable from others by distinct language and culture. 
Borneo's flora is considered among the most diverse in the world, with nearly 11,000 species of flowering plants. In one 16-acre area of Borneo's lowland forest, over 700 species of trees have been recorded. 
Borneo includes over 150 bird species, including strange-looking Proboscis Monkeys, Silver Leaf Monkeys, Long Tail Macaques, Bearded Pigs, and Monitor Lizards, numerous species of birds, insects, and others.
Borneo's Main Tourist Attraction: Bako National Park
Located on the island of Borneo, the Bako National Park covers an area of 27 square km. It is the oldest and smallest national park in Sarawak.
Established in the year 1957, it is one national park where you will be able to see a long stretch of sandy beaches, rocky headlands with unique arches, and sea stacks colored patterns that were created by iron deposition over a period of time. An abundance of tropical rainforests can all be found within the vicinity of this small park.
Bako National Park will welcome and surprise you at every turn in an adventurous fashion.
Bako National Park: An Amazing Range of Flora and Fauna
Bako's plant life is both mesmerizing and readily accessible. There are forests and vegetation of seven different types: beach vegetation, cliff vegetation, Heath Forest (Kerangas), Mangrove Forest, Mixed Dipterocarp Forest, Grasslands Vegetation (Padang), and Peat Swamp Forest.
All the trails of Bako National Park have a great variety of vegetation, from mighty 80-meter dipterocarps to dense mangrove forests. The park is home to Carnivorous plants found on the Lintang trail.
Borneo National Park: Go Around Exploring Trials  
Bako's extensive trail system comprises 16 color-coded jungle trails, which offer a range of walking and hiking options. The trails here offer varying attractions depending upon your level of fitness and interests. The physically fit and adventurous can opt for full-day jungle hikes, while those who prefer an easy trial can opt for a relaxing forest walk. This place is known as Borneo The Magical Island, and it is for good reason.
Walking along the trails is the best way to observe and enjoy flora and fauna here. On your path, you will come across natural waterfalls and pools.
Explore some popular trails, including The Telok Pandan Besar, Paku, and the Telok Pandan Kecil Trail. The shortest route is Paya Jelutong, with a trail of 0.2 km; the longest is Teluk Limau Trail, with an entire trail of 5.75 km.
Enjoy the incredible sunset and take a guided night walk to experience the forest's magic and nocturnal creatures as darkness falls. There is also accommodation, so it is possible to spend the night there.
Bako National Park: Haven for Wildlife Enthusiasts
Bako offers a wide variety of wildlife, such as macaques, known for stealing food and personal belongings from confused tourists. Bako is also home to almost 275 rare proboscis monkeys, found only in Borneo. The bearded pig, the largest mammal in Bako, and other animals such as wild boars, otters, snakes, and squirrels often rummage around the park HQ.
Unlike other national parks, visitors to Bako are almost guaranteed to see wildlife. The common monitor lizard, growing up to 2m long, is the largest of the park's many types of lizards; flying lizards may also sometimes be spotted.
Wildlife is most active just before dusk, so an overnight stay may be needed to appreciate it fully.
Bako National Park: Home to Stunning Beaches  
Bako has some attractive white sand beaches that provide perfect resting spots between jungle treks. Telok Pandan Kecil is Bako's best beach. Stop at Besar lookout, which offers lofty views over stunning coastal parkland. Further away is Telok Limau, a more secluded and remote beach. If you keep walking, you can wander along Telok Assam beach near the park headquarters at dusk and watch a large number of swifts hovering about their nests on the rocks at the opposite end of the beach. Another gorgeous beach is Kechil – a great place perfect for swimming; if you're up for more adventure, head to Telok Kruin, the furthest beach from the park entrance, which requires overnight camping.
With forests surrounding you, you will feel quite refreshed by the beaches! All of the beaches are surrounded by sandstone and limestone cliffs, and the sea's action has left behind some amazing rock formations, including the well-known Sea Stack.