The Worlds Fastest Trains & Why They Are So Loved
Planes are frequently heralded as the quickest and most efficient mode of transportation when it comes to travel, and in many cases, they are. However, the time it takes to get to the airport (which is frequently located outside of town), go through security, and grab a preflight snack can add several hours to some routes.
High-speed trains shine in this situation. Train stations are typically located in or near the city center, and you do not need to arrive two hours before departure to clear check-in and security lines. Let us discuss some of the world's fastest trains.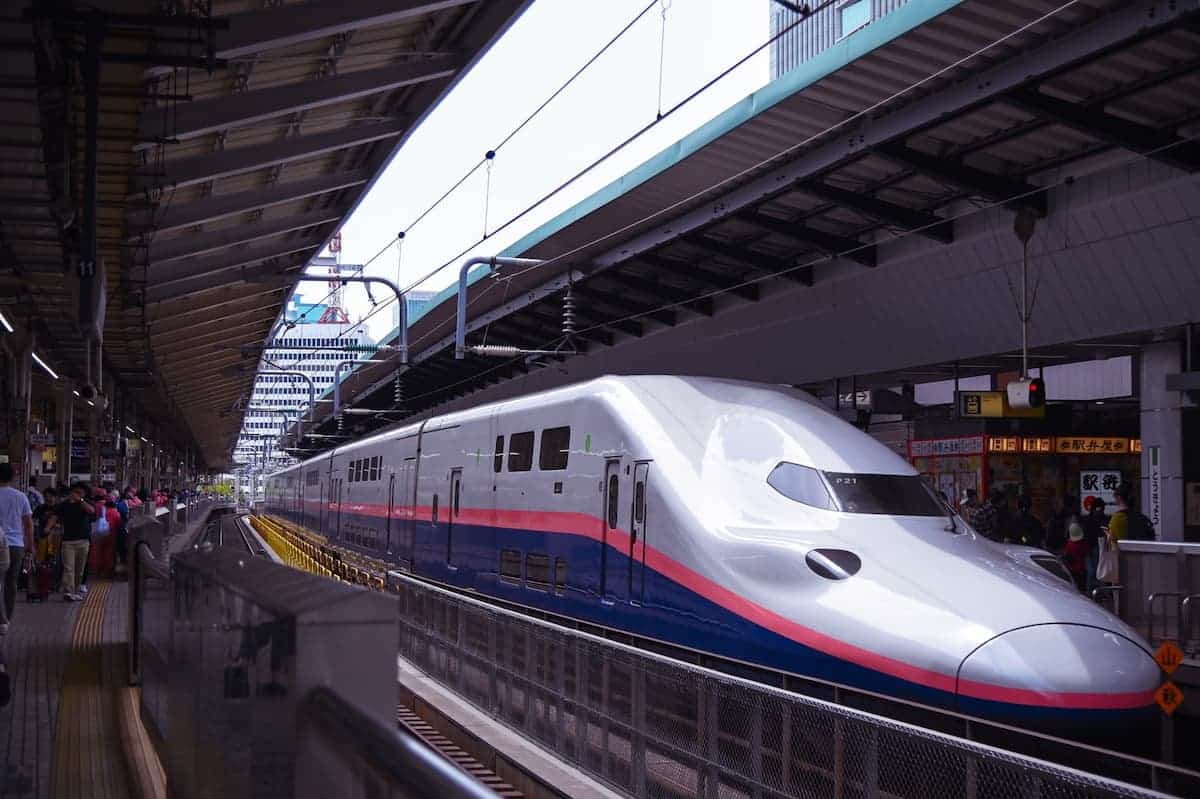 L0 Series Maglev (375 mph) – Japan
This Japanese train, which has a land speed record for rail vehicles of 374 mph, is currently being developed and tested by the Central Japan Railway Company (JR Central). While booking a ticket to Tokyo may be appealing, keep in mind that this train is still being developed for regular commercial use.
The first segment (from Tokyo to Nagoya) is scheduled to open in 2027, followed by an extension to Osaka. When completed, the L0 Series will have a top speed of 310 mph, allowing it to travel from Tokyo's Shinagawa Station to Osaka (a distance of over 300 miles) in just 40 minutes.
The L0 Series technology, also known as maglev (magnetic levitation train), allows the train to levitate at speeds up to 93 mph. This technology is currently being used around the world.
Series L0, which debuted in 2013, is a first-generation vehicle designed with commercial services in mind. The L0 Series Maglev set a land speed record of 375 mph on April 21, 2015. Furthermore, this train broke the 361 mph speed record set by another Japanese maglev, the MLX01, in December 2003.
TGV POS (357.2 mph) – France
On France's high-speed rail lines, Alstom built this TGV (High-Speed ​​Turbo Train) train for the French national rail company (SNCF).  The TGV POS connects France with southern Germany and Switzerland. On April 3, 2007, the POS 4402 train also set a new world speed record. 
Its powerful motors help to gain high speed, making it one of the world's fastest trains.  It was assigned a number in the 4400 series by SNCF. These are simply faster, more efficient TGVs. In addition, France began service on the train in 2006. In 1981, France commissioned the first TGV train on the Paris-Geneva route.
CRH380A Hexie (302 mph) – China
For commercial operations, CRH380A Hexie (also known as Harmony) can cruise up to a maximum speed of 236 mph, but it reached a whopping 302 mph during testing.  The high-speed electric train is one of four Chinese train series designed to run on newly-built high-speed main lines.
The Harmony CRH 380A is one of the world's fastest operating wheeled trains. The China South Locomotive & Rolling Stock Corporation Limited (CSR) designed it, and it entered service before the Beijing Olympics. The train comes in various configurations ranging from eight to sixteen compartments and superb six-seat executive compartments. Behind the driver, each has a bar and a sightseeing lounge.
The seats, like those on airplanes, have LED screens, power outlets, and reading lamps. The quickest lines connect Beijing with Shanghai, Guangzhou, and Shenzhen. It is the envy of the rest of the world, made of aluminum alloy and sporting a long barracuda nose.
Shanghai Maglev (268 mph) – China
Maglev, also known as magnetic levitation train or maglev train, is a floating vehicle for land transportation powered by electromagnetic attraction or repulsion. Maglevs lift, propel, and guide a vehicle along a track by utilizing a basic fact about magnetic forces, such as magnetic poles repelling each other and opposite magnetic poles attracting each other (or guideway).
The Shanghai maglev (also known as the Shanghai Trans rapid) is a magnetic levitation train that operates out of Shanghai, similar to Japan's L0 Series. It has a high speed of 268 mph and is the oldest commercial maglev train still in use. It is simple to take this train if you arrive at Shanghai Pudong International Airport. You can get off in central Shanghai or continue to the outskirts of central Pudong, where the line ends.
HEMU-430X (267mph) – South Korea
HEMU-430X is an abbreviation for High-Speed Electric Multiple Unit 430 km/h Experiment. It is a South Korean experimental high-speed train capable of reaching speeds of up to 267 mph. However, during a test run on March 31, 2013, it reached 261.846 mph.
 Furthermore, with this high speed, South Korea becomes the world's fourth country, after Japan, France, and China, to develop the fastest train capable of exceeding 260.976 mph.
When compared to older high-speed trains, this train's most recent feature is primarily distributed traction. The commercial versions of the trains are the EMU-260 and EMU-320. These versions will be delivered to Korail by South Korea in 2020-2021.