Angkor Wat symbolises Cambodia's cultural identity with some of the world's most impressive artistic and archaeological sites. The temple city of Angkor in South-East Asia became a UNESCO World Heritage site in 1992. The fascinating and engaging artistry of the temple city of Angkor offers simply breathtaking views. Angkor Temple Complex is one of the country's most important attractions.
The largest and most important temple Angkor Wat is decorated with unique statues and carvings, in long narrative panels depicting battles, triumphant processions, and mythological scenes. Up to 100 metres, long galleries with almost 1850 heavenly images of single or grouped female figures known locally as Apsaras or celestial dancers have been carved from wood. Read all about this huge task with Geography Scout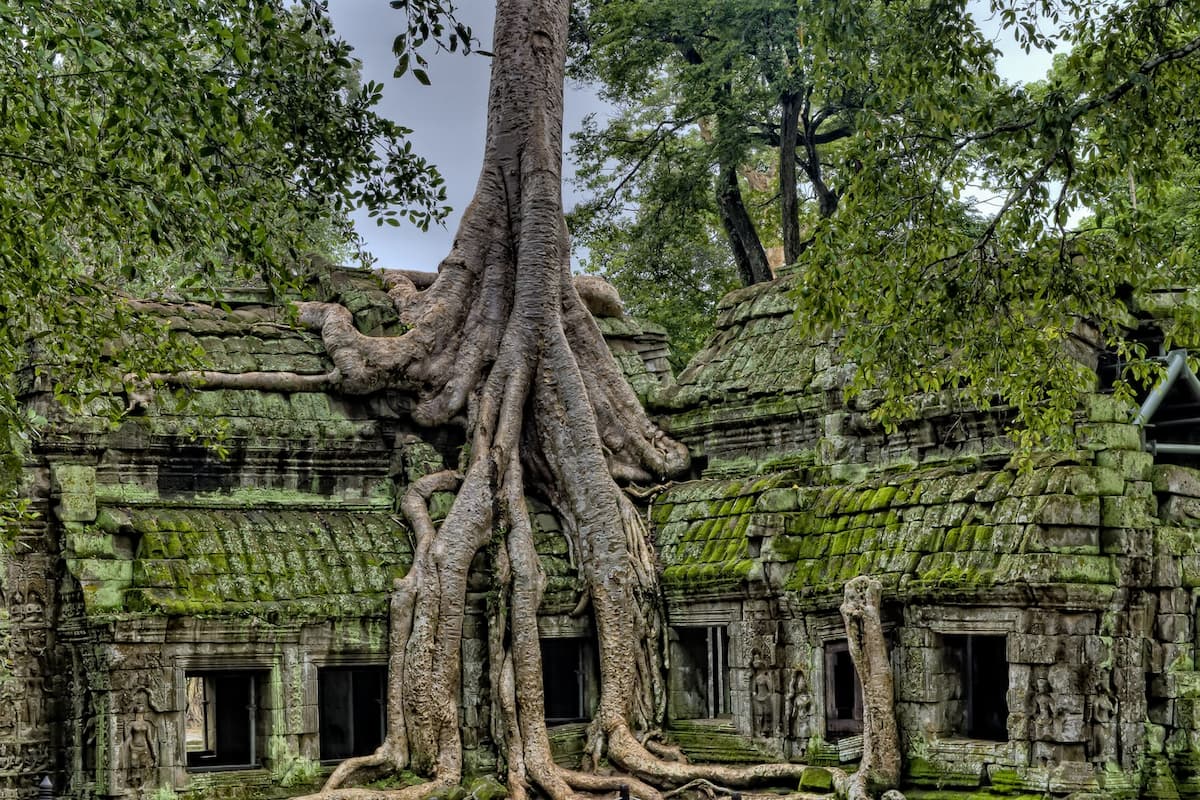 The ancient temples of Angkor were left to the jungle for centuries. Many of the reliefs were in a dire state of decay due to weather damage. Temples made of sandstone dissolved due to prolonged contact with dampness. Most bat droppings, including sculptures and cut stones, were lost. In some of the monuments, such as Ta Prohm, forests were dangerously and widely attacked, and plants could only be removed at risk to the structures the webs supported.
From the 9th to the 14th century, the Khmer Empire was centred in Cambodia and restored Angkor Wat as a Buddhist shrine in the 16th century.
Initial attempts were made to restore and conserve work in Angkor and provided training for restorers and conservators. Angkor temples were evacuated and juggle removed, but still, technical problems and theoretical differences were observed. It was observed the forest grow back after clearing. Architecture, art, and sculptures were damaged by water, construction problems, and previous unsuccessful conservation attempts.
In the 1920s a method, known as anastylosis was introduced to restore Angkor. The Dutch used this method to restore monuments by using the original materials for restoring the original form of the structure. New materials were only permitted when the originals could not be found. At the entrance, on the right-hand side, Angkor Wat was initially restored by the French.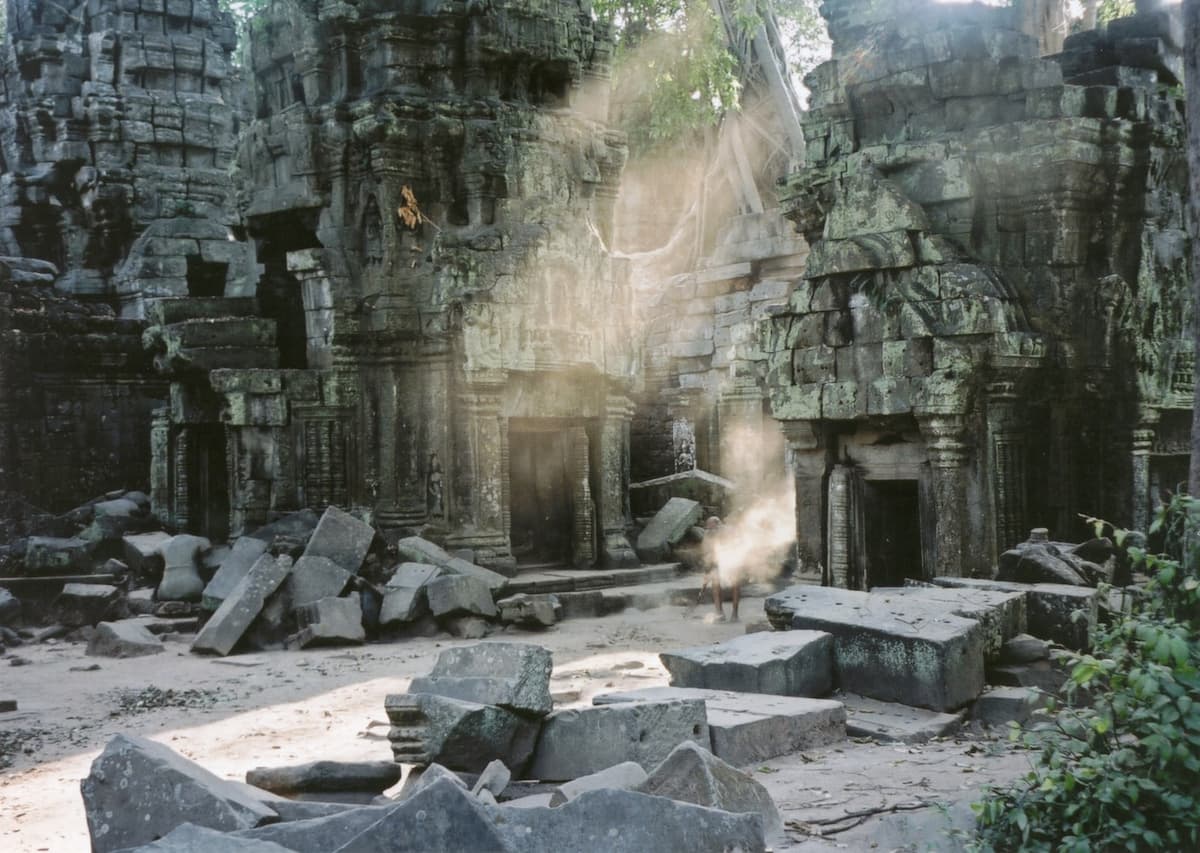 The first significant reconstruction mission of Banteay Srei took place in the 1930s. After such a success, several other major restoration projects were carried out elsewhere in the Angkor region. It was considered successful enough that it leads to a massive reconstruction of Angkor Wat in the 1960s. Heavy cranes supported the mission, and construction equipment was used under the supervision of an army of surveying tools.
Since 1992, Angkor has been inscription on the UNESCO World Cultural Heritage List. The International Coordinating Committee (ICC) was established to coordinate with UNESCO for the preservation and reconstruction of the historic site of Angkor.
Since 1993, expert teams from 16 countries have protected and maintained crucial cultural heritage sites of the Angkor complex, which has a magnetic attraction for thousands of tourists.
In cooperation with the Cambodian heritage protection authority Apsara, GACP (German Apsara Conservation Project) is the most comprehensive and most extended project in the Cultural Preservation Programme.
Since 1997, under GACP supervision, a team has protected and maintained important cultural heritage sites. GACP has earned great international recognition from all over the globe for its working methods, techniques, and results.
Germany is making a crucial contribution to preserving 12th-century sandstone bas reliefs on the world's largest sacred building and cultural identities, decorative features made of sandstone, brick and plaster on many other temples.
As part of its Cultural Preservation Programme, the Federal Foreign Office supports the UNESCO World Heritage Site of Angkor Wat. The Federal Foreign Office also provide funds for restoration and conservationwork in Angkor.
In 2003, Angkor was removed from UNESCO's endangered list. In 2004 FOKCI collaborated with GACP to support the restoration of the magnificent reliefs of the famed Angkor Wat.
After five years of this project's brilliant success, conservation and restoration in Angkor Wat's pavilions are now complete.