Amazing African Beaches
Africa is a large, diverse, and incredibly beautiful continent.  When most people think of Africa, their minds immediately go to places like Ghana, Nigeria, and even South Africa.  However, there's a lot more to Africa than just these places. Each African nation has its own distinct and unique culture, completely different from that of its neighbors.
However, there is one thing that's the same throughout Africa (or at least throughout Africa's coastal nations) and that's breathtaking beaches.
This post will explore Africa's beaches in more detail, telling you about the ones that you need to visit at least once.
Bazaruto Island, Mozambique
Bazaruto Island, Mozambique, is without a doubt has this list's best beaches. No other compares to them. A lot of people go there for water sports, like kayaking. According to the experts from here, you too can get involved in kayaking by buying an inflatable kayak. An inflatable kayak is the best option if you are going to a foreign country for water sports because there is absolutely no way that you will be able to bring a plastic kayak on a plane with you. Inflatable kayaks can be stored inside your suitcase or rucksack.
Merkala Beach, Morocco
Merkala Beach, Morocco, is another of this list's best beaches. It is located in Tangier. Tangier is a city made famous by the authors like William S. Burroughs, Paul Bowles, and Allan Ginsberg. While the city's boho set no longer remains, it is still a trendy and popular place for holidaymakers to travel to. Morocco is a very safe place to visit, so if you are nervous about visiting Africa, then it's a great starting point. Tangier also has some great restaurants, interesting museums, and fantastic art galleries. It is a very European city, despite being part of Africa.
Camps Bay Beach, South Africa
Camps Bay Beach can be found in Cape Town, South Africa. The beach looks incredible.  Huge mountains and rockfaces tower over it, casting long shadows on sunny days. The beach has immaculate sand, and clear waters, and is very popular with holidaymakers. There are a number of hotels dotted along the beach for you to visit, as well as bars, cafés, and restaurants.  The only downside to visiting this beach is the touts. Unfortunately, it is very common for touts to walk up and down the beach, harassing tourists, and trying to sell them things.
Naama Bay, Egypt
Naama Bay in Egypt is a very popular beach. That said, very few people from Europe and the Americas visit Egypt to check out its beaches. Most people go to look at the pyramids or to visit the nation's many museums. Naama Bay is frequented more by Egyptians, or Africans going on holiday. Because of this, prices at hotels and resorts in Naama Bay are very affordable. You can save money by visiting during the shoulder season, which is usually in autumn and winter. The shoulder season is the period of the year when fewer tourists visit.
Shela Beach, Kenya
Shela Beach is located on Kenya's Lamu Island, a port city and island on the Indian Ocean. In recent years, tourism has picked up again in Kenya. For some time, people avoided going there due to the conflict taking place in Somalia, just over the border. Kenya is now safe again however and is a great place to visit. You can take safari tours in Kenya, which are a lot of fun. Many would argue that Kenya's safari tours are some of the best in Africa. However, it is important that you exercise caution in Kenya, despite how safe it is now.
Agadir, Morocco
Agadir in Morocco is home to some of Africa's best beaches. It is hard to pinpoint one specific beach because there are many incredible ones. The sad thing about Agadir's beaches is that many of them are part of resorts, meaning you cannot access them unless you are staying in the resort that owns the beach. If you attempt to go onto the beach without the permission of the resort's management (or without a key card proving that you are a hotel resident) then you will be quickly asked to leave. Some of Agadir's beaches are not in resorts, but they are not as well-maintained.
Coffee Bay, South Africa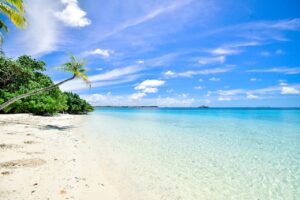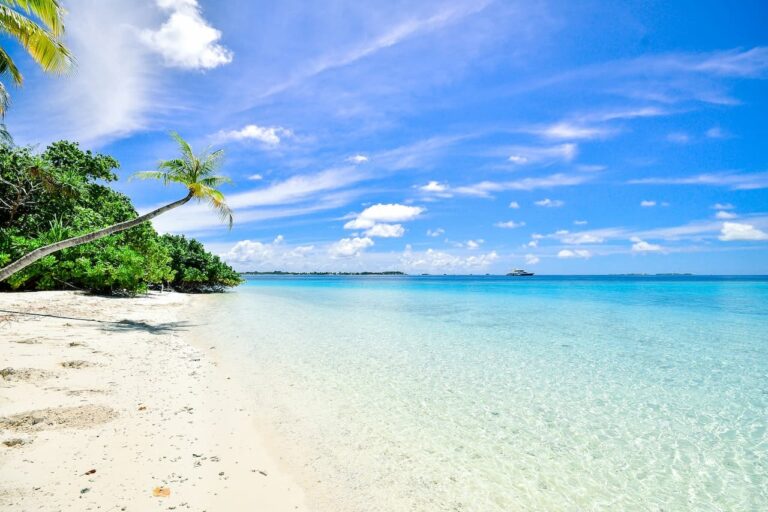 Coffee Bay in South Africa is very popular with surfers and people interested in water sports. It is also a great place to go and sunbathe. Around Coffee Bay, you can find hotels, resorts, and bed and breakfasts. As with Kenya, you can also take safari tours in South Africa. South African safaris can be a lot of fun. You can see animals like lions, hyenas, and giraffes. If you want to go on a safari, then find a good tour provider. You can do this by reading reviews and using online guides.
Skeleton Coast, Namibia
Skeleton Coast in Namibia is one of this list's most breathtakingly beautiful beaches.  It is really very unique, and unlike anything found anywhere else in the world. However, the reason that Skeleton Coast has featured so low down on this list is that you cannot really go swimming there, or even sunbathe. The skies are usually cloudy and misty, and the water is freezing cold. Skeleton Coast is good for driving, exploring, and walking, but not swimming. You can hire a jeep and cruise along the coastline or go camping there.
Bom Bom Beach, Principe
Bom Bom Beach can be found in Principe, an island that is part of Sao Tome and Principe. It is the smallest island in the chain. Principe is a great place to go on holiday, because it is safe, beautiful, and has incredible weather.  You can find various eco-hotels on the island of Principe. Bom Bom Beach has its own eco-hotel. Bom Bom Beach is a great place to visit if you want good weather, peaceful settings, and beautiful landscapes. It can be an expensive place to visit, though.
Africa has some of the world's best beaches, without a doubt. If you want to go on holiday to take up water sports, or just want to sunbathe, then give some of the beaches that have been outlined here today some consideration.