Oceans
Largest Ocean Clean Up Ever
Do you recall the Ocean Cleanup? A young Dutch entrepreneur came up with the grand scheme to "rid the world's oceans of plastic.
In case you need a refresher, here it is:
Boyan Slat, then 18 years old, gave up on his aeronautical engineering degree after a TEDx talk he gave the year before went viral.
Mr. Slat stated in his address that he believes the Great Pacific Garbage Patch, a concentrated gyre of plastic in the Pacific Ocean, could be cleaned up "within five years" using a well-designed, floating system of nets.
After his talk went viral on YouTube, Mr. Slat initiated a crowdsourcing effort, a feasibility study, and prototype development for a device to eliminate "90 percent of floating plastic by 2040" from the world's oceans.
Although Mr. Slat's commitment to the project and the general concept were not open to debate, its practicality was. Over the course of the years since The Ocean Cleanup's inception, several prototypes have been developed, tested, and ultimately scrapped.
In jest, Mr. Slat has called these setbacks "unscheduled learning opportunities." Meanwhile, ocean plastic pollution has become a major global concern. It's interesting to see if Mr. Slat's vision for The Ocean Cleanup has come any closer to fruition.
Timeline of Ocean Cleanup Process
System 001—"Wilson"—powered by wind and waves, 2018
The System 001 prototype, a 600-meter-long free-floating pipe with a net suspended 3 meters deep underneath it, was released in 2018. It was the result of years of development and testing.
It didn't go so well in the Pacific Ocean at first; the net got swept away with the garbage it was meant to gather.
The net was damaged when 80 meters of it came loose in the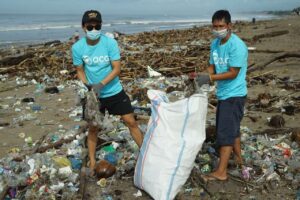 strong seas, and the equipment had to be brought back to shore to be repaired. A question that has to be answered is whether or not this ocean cleanup initiative will backfire.
Boyan Slat, a young entrepreneur, plans to deploy a massive cleanup device to the Great Pacific Garbage Patch, but many others think it's bound to fail.
Physical oceanographer Kim Martini, who spoke out against the design and its potential to imprison marine life and turn it into a floating piece of junk, told the ABC at the time.
System 001B, the Year 2019
A marine anchor, which acts like a parachute in the water, was attached to the same system after it had been repaired for many months in order to reduce its speed and boost its plastic output.
However, it didn't manage to save too much of the plastic this time. Mr. Slat announced in October 2019 that, with only a modest adjustment, they had successfully recovered some plastic from the Great Pacific Garbage Patch.
With the use of GPS transmitters, the goal of this adrift system was to have a ship come by every few months to collect the plastic that had accumulated in the nets.
Mr. Slat's initial proposal centered on using ocean currents to propel the machine passively. At a press presentation in Rotterdam in 2019, Mr. Slat highlighted that the primary motivation behind such a design was to save expenses.
It would take an incalculable amount of time and a lot of money to "simply trawl for plastic."
System 002 "Jenny", the year 2021
Due to this necessary condition, the 2021 release featured an intriguing new component.
Named "Jenny," System 002 used "active propulsion" by having two ships pull its 800-meter-long net through the ocean.
The prior passive design's main flaw was that it wasn't successfully collecting enough plastic. The Ocean Cleanup claims it would have been "unfeasible" to implement their plan on a large scale without deploying hundreds of passive systems.
A lengthy pocket was added to the center of System 002's net,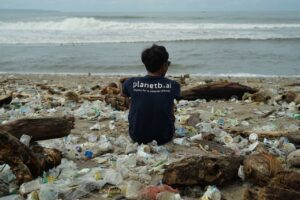 making it easier to collect and dispose of rubbish. Mr. Slat, when asked about the introduction of ship power, emphasized that ocean cleanliness was more important than any one technique.
Multiple big loads of plastic were successfully taken aboard the mother ship, which was revealed by The Ocean Cleanup in late 2021 and again in 2022. Critics asserted that the rubbish was in too good of condition to have spent years adrift in the Pacific.
However, The Ocean Cleanup argued that the absence of development or biofouling in the waste area was due to a lack of nutrients and exposure to UV light. More than 153 metric tons of trash were removed from the Pacific Ocean by The Ocean Cleanup in 2022.
System 002B and System 03, 2023
This gets us to the present.
System 002B is being tested right now by the Ocean Cleanup, and it features a plastic compactor on board.
System 03, it claims, is currently being scaled up from the 800m 002 prototype and will be the model it puts out at scale. The Ocean Cleanup claims that a system of size 002 might eliminate the garbage patch but at an "impossibly expensive" price tag.
Our modeling reveals that with the increased size and optimized overall efficiency of System 03, it may be able to clean the whole GPGP with as few as 10 systems, whereas, with a fleet of System 002 designs, it would need more than 50 systems to properly clean the GPGP.
The Ocean Cleanup claims it is focusing on its "key performance indicator" — the cost-to-cleaning ratio — while also improving the architecture of System 03.
Do You Think It Will Work?
Mr. Slat himself predicted that the cost of using ship-driven nets would be too high, thus, early versions of the project explored passive alternatives.
Costs to operate the vessels under the new approach would be prohibitive, says Alistair McIlgorm of the Australian National Centre for Ocean Resources and Security.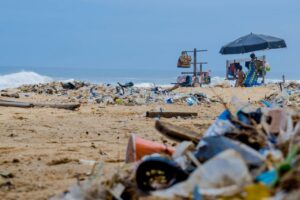 The main issue is that his two fishing boats each cost between $15,000 and $20,000 a day to operate. According to Professor McIlgorm of the University of Wollongong, "that is not sustainable" for recycling low-value plastic.
The costs would quickly add up if 10 of these systems were in continuous use. However, Mr. Slat's widely shared TEDx lecture demonstrates that he has a gift for persuasion.
Despite the fact that many of his earlier forecasts have not come true, The Ocean Cleanup has been tremendously successful in its goal of generating capital. For instance, it collected almost $32 million in a single fundraising push in the six months leading up to May 2017.
Banks, transportation businesses, and major soft-drink brands are just some of the many companies with whom the company has formed agreements on a worldwide scale. It also receives funding from private donors and public agencies.
Does It Have A Shot At Success?
Professor McIlgorm claims that the waste patch isn't a single, homogeneous island of trash, which will be a significant obstacle to cleaning it up.
In certain locations, plastic waste is abundant, while in others, it is scarce. Cleanup of persistent marine garbage is important, according to Professor McIlgorm.
The Ocean Cleanup, for their part, claims to use computer modeling and advanced ship navigation technology to zero in on the heaviest accumulations. But the more they tidy things, the more the same problem appears. The more you clean, the less trash you'll have to retrieve, which means you'll save money on gas.
This brings up our third problem. The patch will fill in again if you stop working on it. The United Nations believes that each year at least 14 million tonnes of plastic enter the seas. 
The problem is, and as the old adage goes, if you rely on clean-up, you'll be cleaning forever. Professor McIlgorm said, "You have to get into prevention."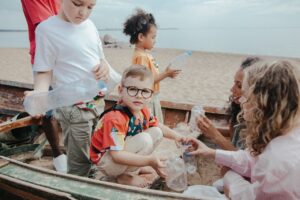 The work, The Ocean Cleanup is undertaking in the Pacific can help kick off the essential prevention, according to Amanda Reichelt-Brushett, a marine ecotoxicologist at Southern Cross University. The images are "really important visual messages" that help bring attention to the issue and encourage action.
In response, she said, citizens may exert pressure on businesses and government agencies. We need [business] to own the cradle-to-cradle rather than the cradle-to-grave life cycle assessment process.
How Does Prevention Appear?
Although the Pacific netting project is where most people hear about The Ocean Cleanup, the organization's own data suggests it has been much more successful closer to land.
In order to clean up rivers throughout the United States, Jamaica, Central America, and Asia, the company has released a total of ten "interceptors," some of which were test runs.
The Ocean Cleanup removed around 153 metric tons of trash from the sea in 2022. However, it was able to collect roughly 840 tons from river systems using its interceptors.
Mr. Slat has stated that the interceptors are meant to "[turn off] the tap" and that the goal of The Ocean Cleanup was to "tackle" pollution in the 1,000 most contaminated rivers in the world.
Professor McIlgorm argued that, at this point in time, it would be more effective to devote resources to on-land initiatives rather than attempting to clean up the Great Pacific Garbage Patch.
Final Words
Early findings from System 002's preventative and corrective measures are promising, demonstrating that The Ocean Cleanup can function in a responsible and precautionary manner that minimizes negative impacts on marine life while still achieving its ultimate goal of ridding the environment of harmful plastic pollution.
They aren't letting up at all, though. Instead, scientists are using the information to learn more about the GPGP and the animals that live in and migrate through it, as well as the effects of plastic pollution on those species.